4.7

Lyme Disease

NOTE: THIS CHAPTER IS AN EARLY DRAFT

What can we learn about Lyme disease?

We know that Lyme disease has been linked to the pathogen Borrelia. The uBiome 16S pipeline doesn't appear able to distinguish among the different species of that taxa, so let's look at a higher level, the family Spirochaetaceae, which includes Borrelia. Several people with confirmed lyme disease sent me their samples, and indeed I do find some Spirochaetaceae in these samples, albeit at very low abundance.

I was unable to find any Spirochaetaceae in any of the other hundreds of samples I examined, including from a few people with confirmed lyme.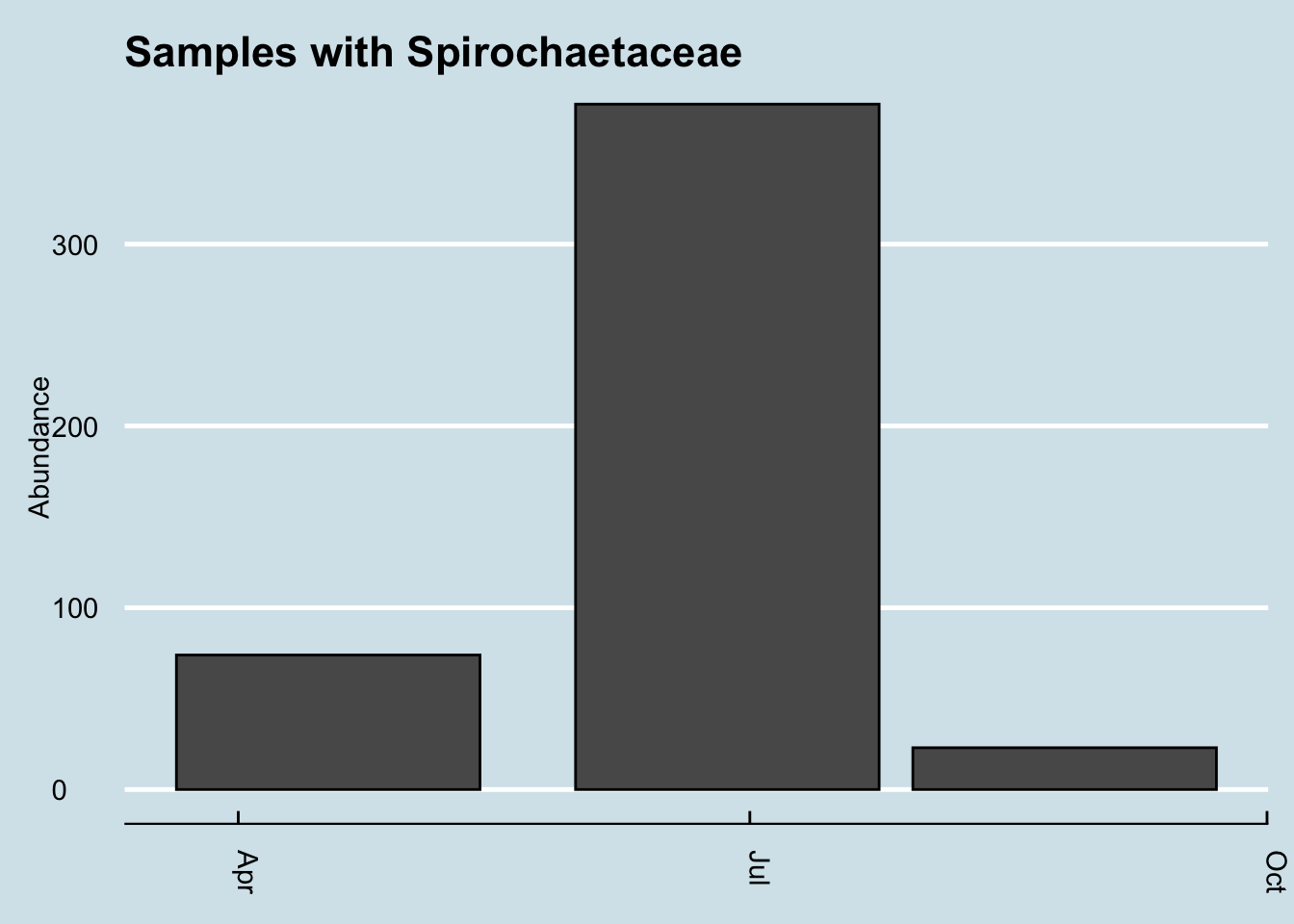 Let's do an ordination. How do lyme patients resemble one another? 4.9
## Square root transformation
## Wisconsin double standardization
## Run 0 stress 0.131185 
## Run 1 stress 0.1202686 
## ... New best solution
## ... Procrustes: rmse 0.1727234  max resid 0.4079265 
## Run 2 stress 0.1311851 
## Run 3 stress 0.1202687 
## ... Procrustes: rmse 0.0001120996  max resid 0.0001976848 
## ... Similar to previous best
## Run 4 stress 0.1202687 
## ... Procrustes: rmse 0.000009663752  max resid 0.00001896059 
## ... Similar to previous best
## Run 5 stress 0.1220377 
## Run 6 stress 0.3314815 
## Run 7 stress 0.1202686 
## ... New best solution
## ... Procrustes: rmse 0.0000338501  max resid 0.0000593472 
## ... Similar to previous best
## Run 8 stress 0.1425324 
## Run 9 stress 0.1220377 
## Run 10 stress 0.131185 
## Run 11 stress 0.131185 
## Run 12 stress 0.1202686 
## ... New best solution
## ... Procrustes: rmse 0.00005559312  max resid 0.0001022349 
## ... Similar to previous best
## Run 13 stress 0.1322616 
## Run 14 stress 0.1202686 
## ... Procrustes: rmse 0.00006570291  max resid 0.0001140853 
## ... Similar to previous best
## Run 15 stress 0.1220377 
## Run 16 stress 0.1220377 
## Run 17 stress 0.1322617 
## Run 18 stress 0.1202686 
## ... Procrustes: rmse 0.00006520083  max resid 0.0001208573 
## ... Similar to previous best
## Run 19 stress 0.131185 
## Run 20 stress 0.1684771 
## *** Solution reached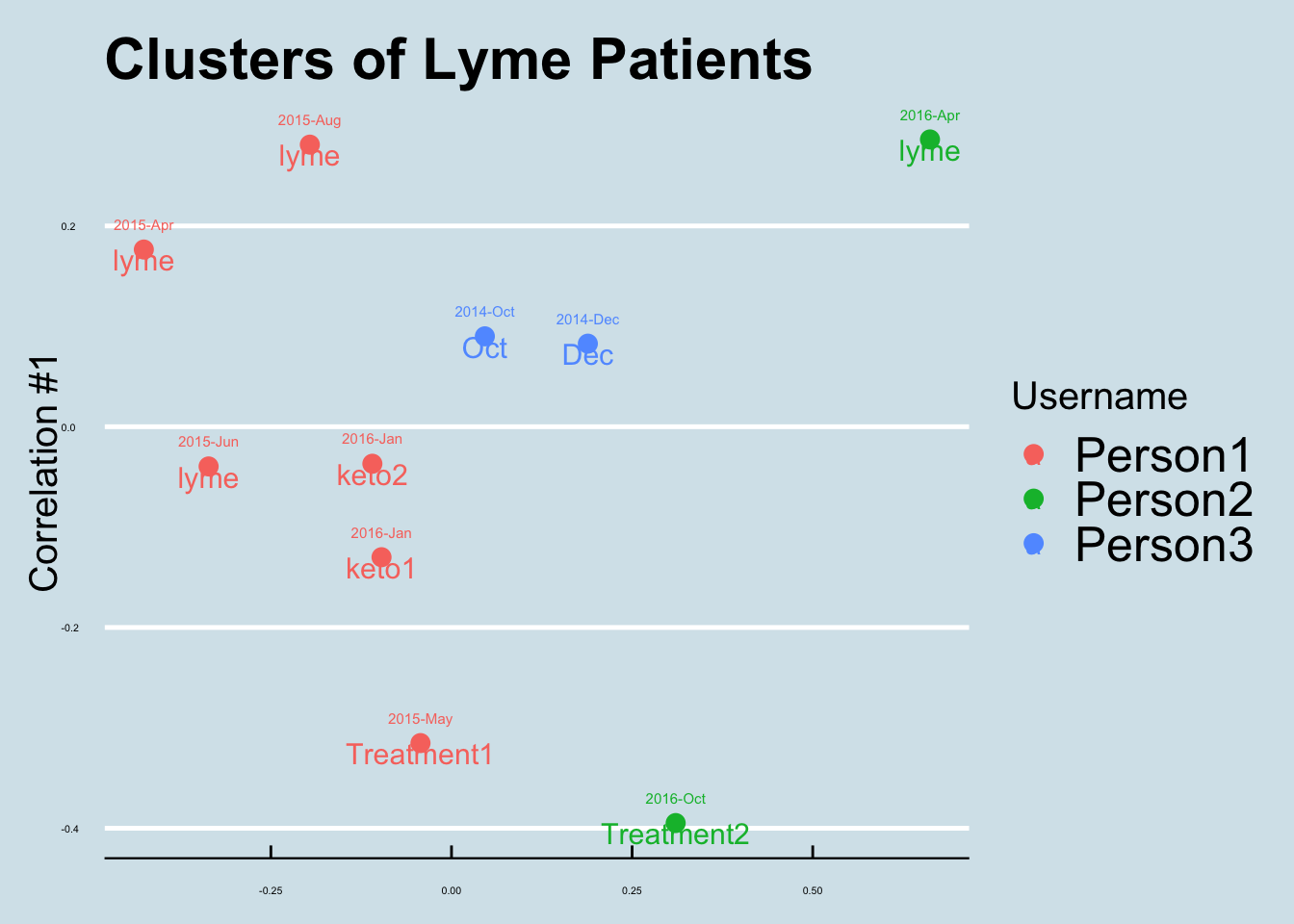 This person tried Kefir to see if they could increase Fusicatenibacter: