3.1

Upload your data

Press the bright green "New Sample" button to add new raw data to your account.

You should see a screen that looks like this (Figure: 3.2):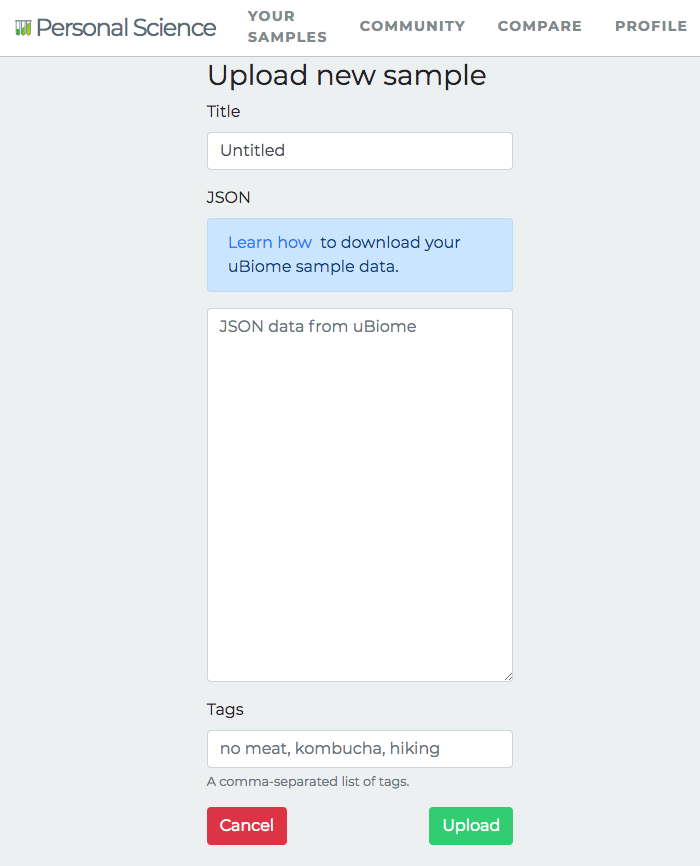 3.1.1

Title

Remember that your uploaded data is intended to be shared with every other Personal Scientist, so try to fill the "Title" field with a name that is descriptive enough for others to tell something about the sample.
3.1.2

JSON

Follow the(see our instructions) if you're not sure how to get the raw JSON data from uBiome.