3.2

Compare

Switch to the Compare tab for the heart of the Personal Science app. Once you've uploaded some data and created a few queries, this is where you'll spend most of your time.

Your first view shows your sample. The left panel shows which microbes are found in your sample versus other samples in the database. Click on some of the checkboxes here to see a graph of the levels of the various microbes found in the sample(s) you've uploaded.
3.2.1

Create a query

Next, search through the data uploaded by others in the Personal Science community. Let's say we want to find all the other users who have tagged their data lyme. Type that in the search field and hit +Save Query and see there are a total of (in this case) 18 samples with that tag. Give this search a name so you can use it later when you compare to other users.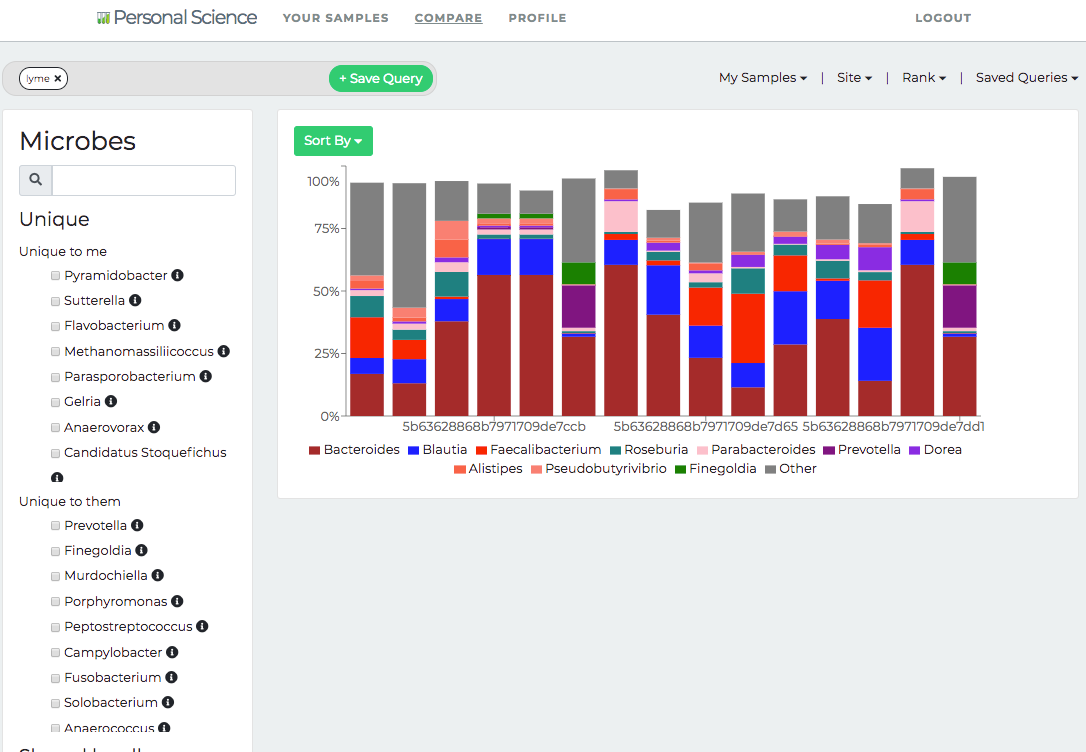 To compare your sample with others, click on one of the checkboxes for the query you saved on the previous tab. For example, this is what we see when we click the lyme2 query (Figure 3.3):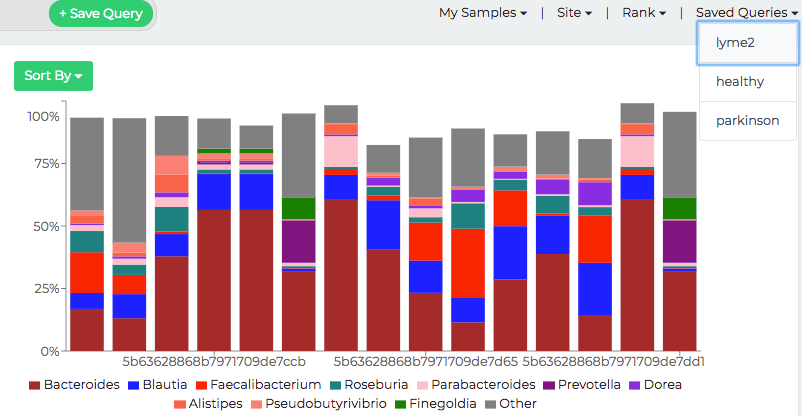 Note: items marked with * are your samples. In this case, sample number 256 is the one that we uploaded in the first tab.
The items marked "unique" at the bottom are the microbes found exclusively in either your own sample (but not the query samples) or in the query samples but not you. This can be powerful information and should drive your next research steps. These are the essential microbes that may make a difference for whether you have the condition you are trying to study in the community samples.
3.2.2

Changing your microbiome

If you click on any of the microbes listed in the "Unique to me" section, you will see a list of actions that have been documented in the scientific literature to have an effect on this microbe. Here's what you'll see if you click on the genus "Sutterella" (Figure 3.4):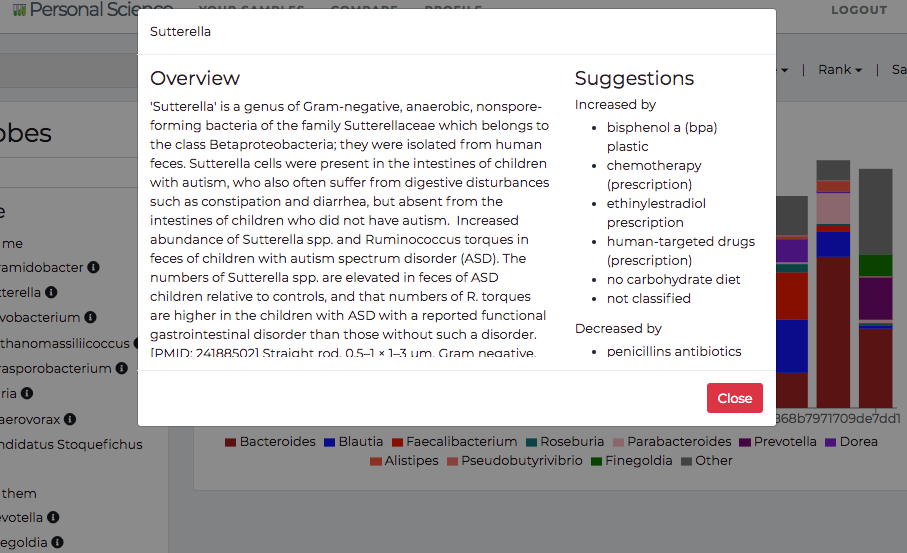 None of these "Take/Avoid" lists is guaranteed to affect you, but if you're looking for something to consider in order to find the key to why your microbiome is different than the others in the query, this is as good a place to start as any.